Strengthen Your Faith
Relax and make yourself comfortable while the rest of the world is speeding along to nowhere, but trying to get there first. Since you are here, life is probably going at a faster rate than is pleasant to you.
---
Hymns & Hymnals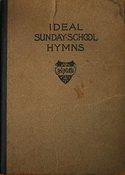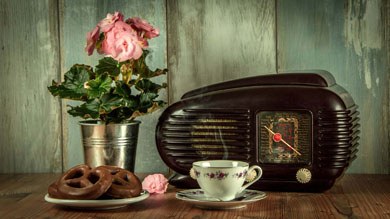 Read the lyrics and see the scores from the 1892 and 1914 editions of "Gospel Hymns" and "Immanuel's Praise".
It doesn't matter how you feel about singing hymns. You owe it to yourself to set aside some quite time daily to read the lyrics of the old hymns.
We have provided the lyrics and scores of a few public domain hymns. We encourage you to read the lyrics as you listen to the music. If you don't want to listen, that's OK. No one will force you. In fact, you may get more from the lyrics if you just read them.
We promise you will get a blessing from their reading, if you pray and ask God to open your heart as you read.
---
A Daily Thought
Click Picture to Continue to A Daily Thought
Audio version by permission of
Christianbook.com
Are You Born Again?
"By grace are ye saved - through faith - and not of yourselves - it is the gift of God."
Are you born again? This is one of life's most important questions. Jesus Christ said, "Except a man be born again, he cannot see the kingdom of God" (John 3:3).
It is not enough to say, "I belong to the church, I have been baptized, I read the Bible daily, or I believe in God; therefore, I suppose I'm a Christian." Thousands who claim to be Christians show none of the signs of being born again. There are six signs of salvation given to us in First John.
What about you? Are you truly born again? Have you Got God?
Take the Got God? Quiz to find out!
---
How Fast Would Jesus Drive?
Click on the Example Number 1 or 2 that you feel most closely represents the speed Jesus would drive if He were driving our streets today. Would He obey the law or would He drive His speed?
---
---
The True Vine
---
"I am the vine, ye are the branches."—John 15:5
Read Me

---
Preface
I have felt drawn to try to write what young Christians might easily apprehend, as a help to them to take up that position in which the Christian life must be a success. It is as if there is not one of the principal temptations and failures of the Christian life that is not met here. The nearness, the all-sufficiency, the faithfulness of the Lord Jesus, the naturalness, the fruitfulness of a life of faith, are so revealed, that it is as if one could with confidence say, Let the parable enter into the heart, and all will be right.

May the blessed Lord give the blessing. May He teach us to study the mystery of the Vine in the spirit of worship, waiting for God's own teaching.-- Andrew Murray
---
How Fast Would Jesus Drive?

H F W J D

How fast do you drive?
Do you always obey the speed laws?
Does the Bible say anything abut speeding?
How fast WOULD Jesus drive?

And so, dear brothers and sisters, I plead with you to give your bodies [including your accelerator foot] to God because of all he has done for you. Let them be a living and holy sacrifice—the kind he will find acceptable. This is truly the way to worship him. Don't copy the behavior and customs of this world, but let God transform you into a new person by changing the way you think. Then you will learn to know God's will for you, which is good and pleasing and perfect.
Romans 12:1-2

Everyone must submit [obey] to governing authorities [laws]. For all authority comes from God, and those in positions of authority have been placed there by God. So anyone who rebels against authority is rebelling against what God has instituted, and they will be punished. For the authorities do not strike fear in people who are doing right, but in those who are doing wrong. Would you like to live without fear of the authorities? Do what is right, and they will honor you. The authorities are God's servants, sent for your good. But if you are doing wrong, of course you should be afraid, for they have the power to punish you. They are God's servants, sent for the very purpose of punishing those who do what is wrong. So you must submit to them, not only to avoid punishment, but also to keep a clear conscience.
Romans 13:1-5

For the Lord's sake, submit to all human authority—whether the king as head of state, or the officials he has appointed. ... 1 Peter 2:13-14

So whether you eat or drink, or whatever you do, do it all for the glory of God.
1 Corinthians 10:30


How fast do you drive?
Are you glorifying God with your driving?